About
Who Are Centrefarm
A Part­ner­ship of Prac­ti­cal and Strate­gic Knowledge
With strong net­works across the entire range of stake­hold­ers from Abo­rig­i­nal landown­ers to mar­kets, via gov­ern­ment, indus­try and the finance sec­tor, Cen­tre­farm is unique­ly placed to facil­i­tate suc­cess­ful long-term eco­nom­ic development.
Cen­tre­far­m's prac­ti­cal ​"hands on" approach has been instru­men­tal in deter­min­ing the crit­i­cal ele­ments and process­es in this envi­ron­ment. It has also enabled us to iden­ti­fy and devel­op strate­gic solu­tions to the key chal­lenges of tenure and funding.
From a base in Alice Springs, Cen­tre­farm oper­ates across the North­ern Ter­ri­to­ry and into West­ern Aus­tralia. The com­pa­ny has emerged as a key organ­i­sa­tion, and is the pre­ferred eco­nom­ic devel­op­ment enti­ty of both the Cen­tral and North­ern Land Councils.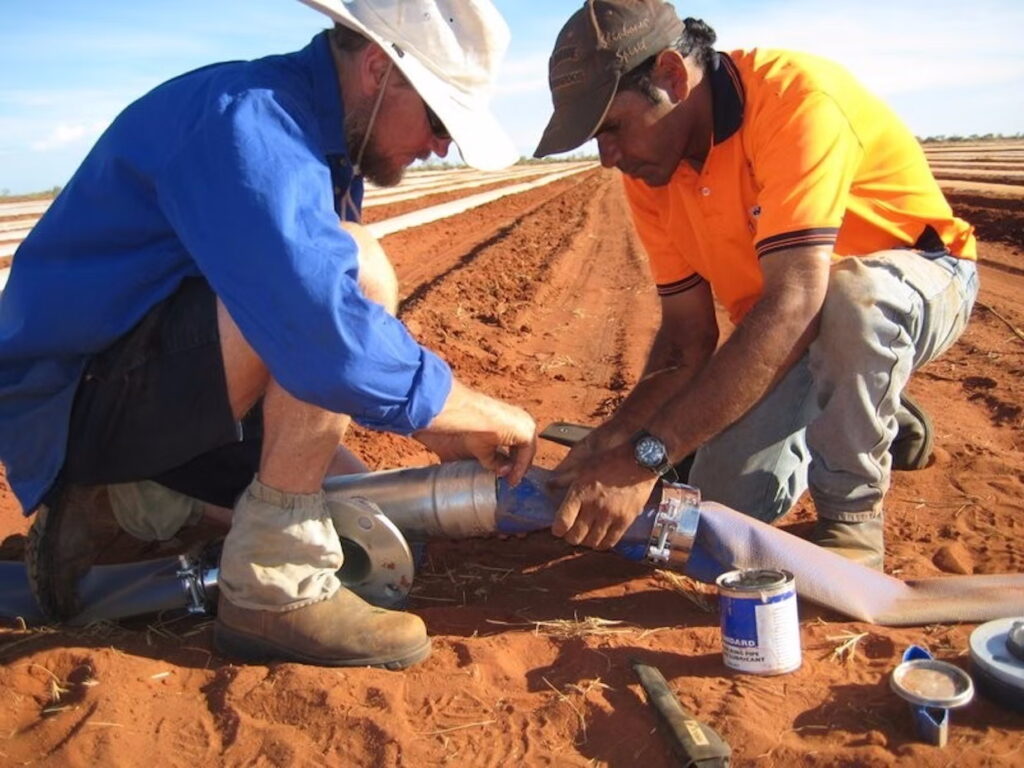 Cen­tre­farm and the North­ern and Cen­tral Land Councils
A coop­er­a­tive and effec­tive work­ing rela­tion­ship exists between Cen­tre­farm and the two largest Land Coun­cils in the NT, the North­ern Land Coun­cil and the Cen­tral Land Coun­cil. These rela­tion­ships are essen­tial for the suc­cess­ful devel­op­ment of Abo­rig­i­nal Land in the North­ern Ter­ri­to­ry, which is sub­ject to the pro­vi­sions of the Abo­rig­i­nal Land Rights (North­ern Ter­ri­to­ry) Act 1976 (ALRA).
The Land Coun­cils are Com­mon­wealth statu­to­ry bod­ies cre­at­ed under the ALRA to rep­re­sent the Indige­nous peo­ples of the North­ern Ter­ri­to­ry. They are also Native Title Rep­re­sen­ta­tive Bod­ies under the Com­mon­wealth's Native Title Act 1993, and are required under the leg­is­la­tion to iden­ti­fy, con­sult, advise and rep­re­sent Abo­rig­i­nal landown­ers in rela­tion to any pro­pos­al affect­ing Abo­rig­i­nal land.
Centrefarm's com­mer­cial role com­ple­ments the statu­to­ry and reg­u­la­to­ry role of the Land Coun­cils by work­ing in part­ner­ship to pro-active­ly devel­op Abo­rig­i­nal land assets for the ben­e­fit of the Tra­di­tion­al Owners.